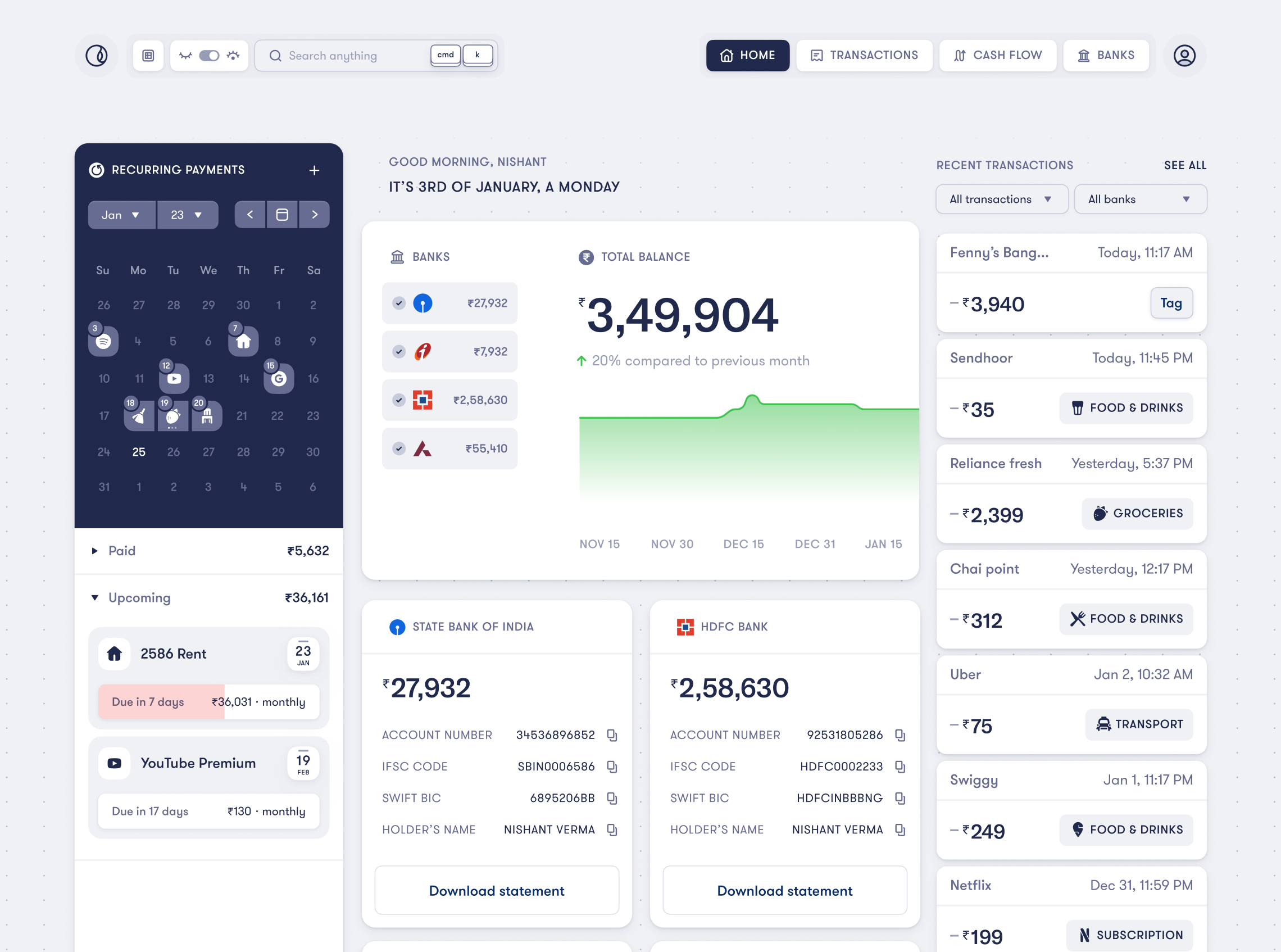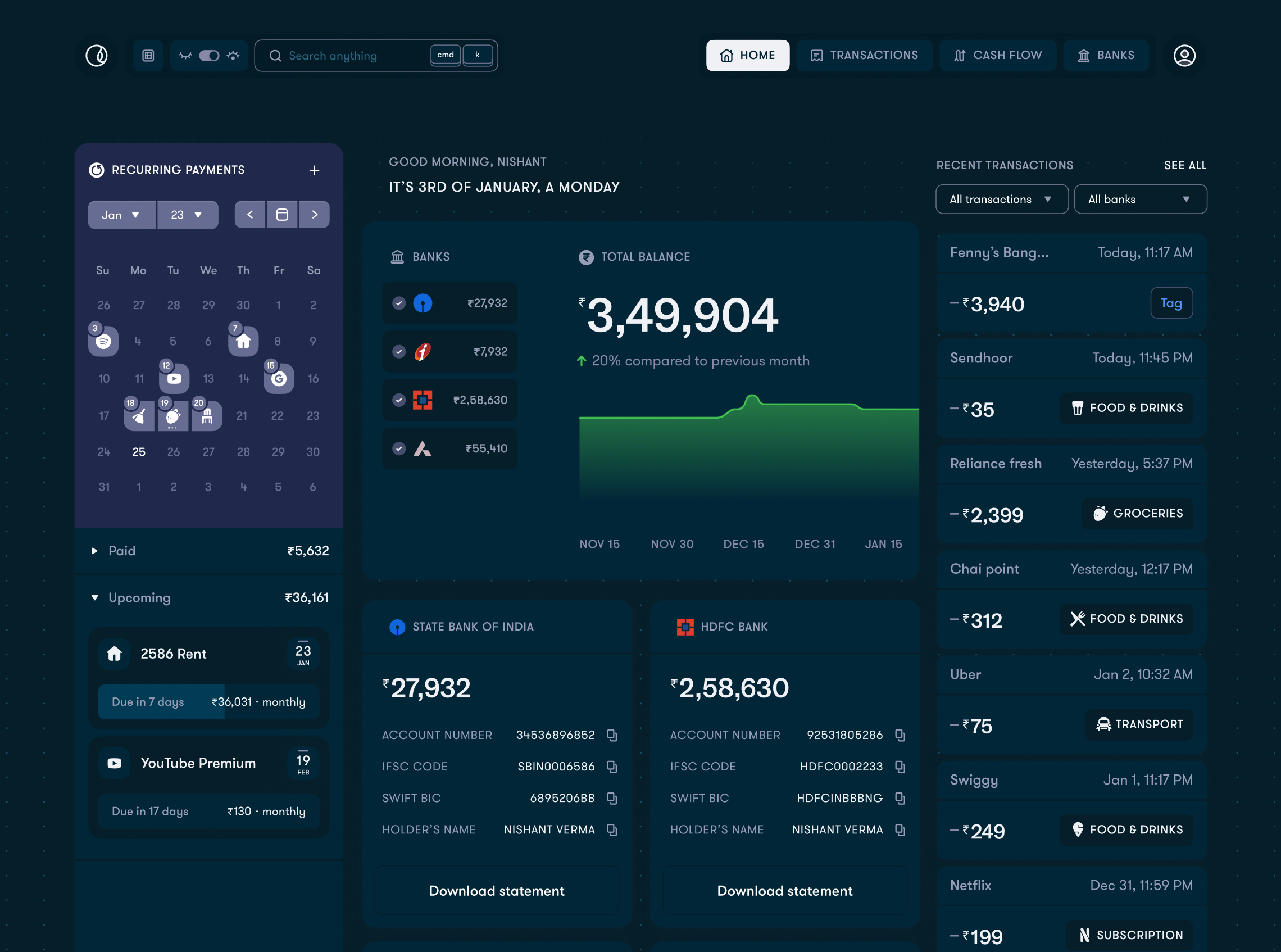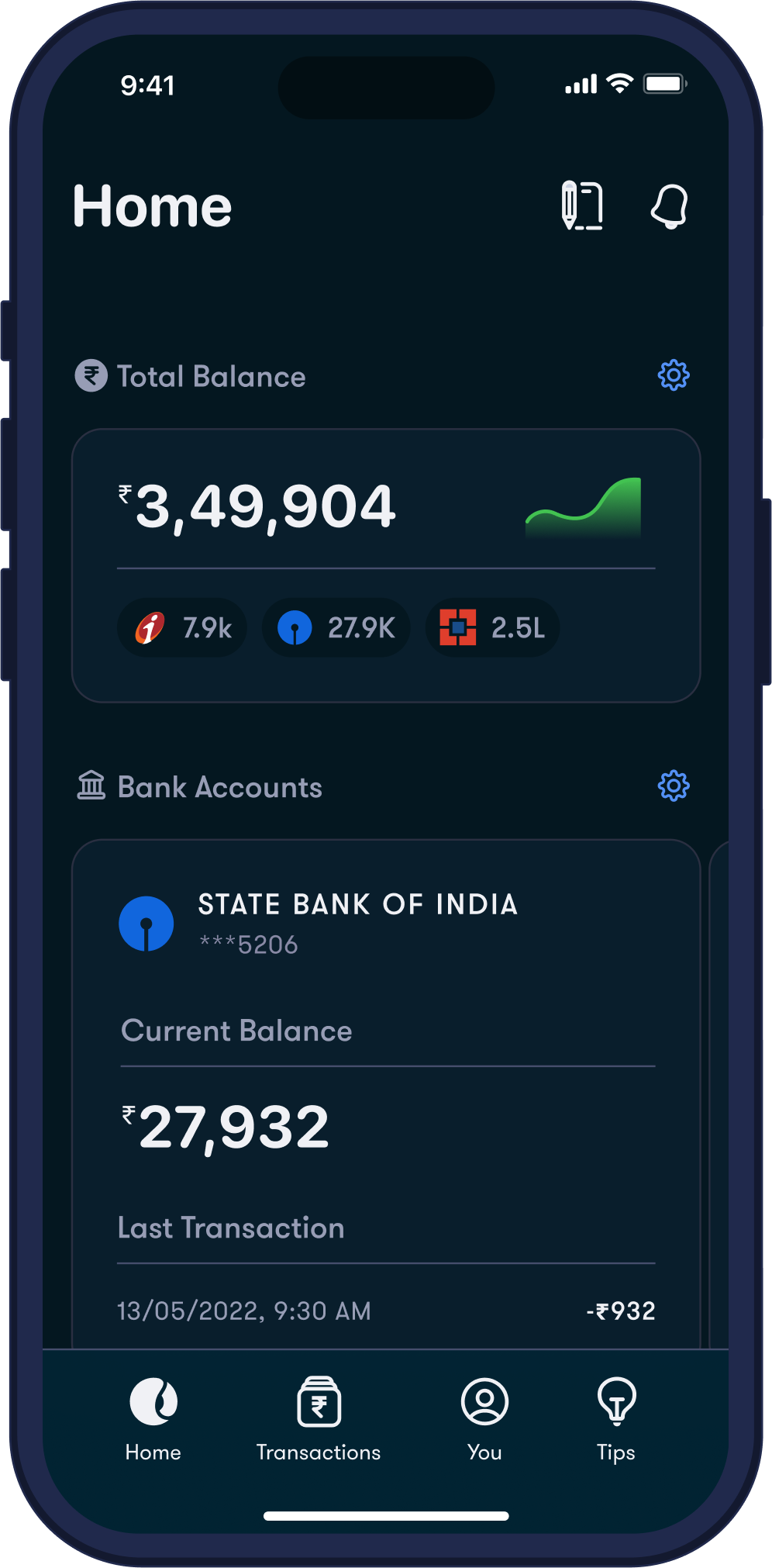 Stop recording expenses
manually.
No Email scraping
No SMS scraping
It's easy to forget, fall off the wagon, and miss. It's hard to be diligent with expense tracking when you have to do it manually. Fold automatically pulls your expenses from your Bank accounts and categorises them. So you can relax and focus on things that are more important than tracking expenses.
More than a row in a spreadsheet.
Not just the numbers, but the story as well
Today
This month
This week
-₹45
Food & drinks
-₹45
Transport
Just type in McDonald's for example and see all the times you have spent at McDonald's. Then type Gym Membership, realise there's no such transactions. Look yourself in the mirror, stop eating from McDonald's so much.
Inform &
Delight.
Understand your financial health without drowning in numbers. Each nosedive, each swooping rise and each calm plateau gives real actionable insights. Take decisions, backed by Fold.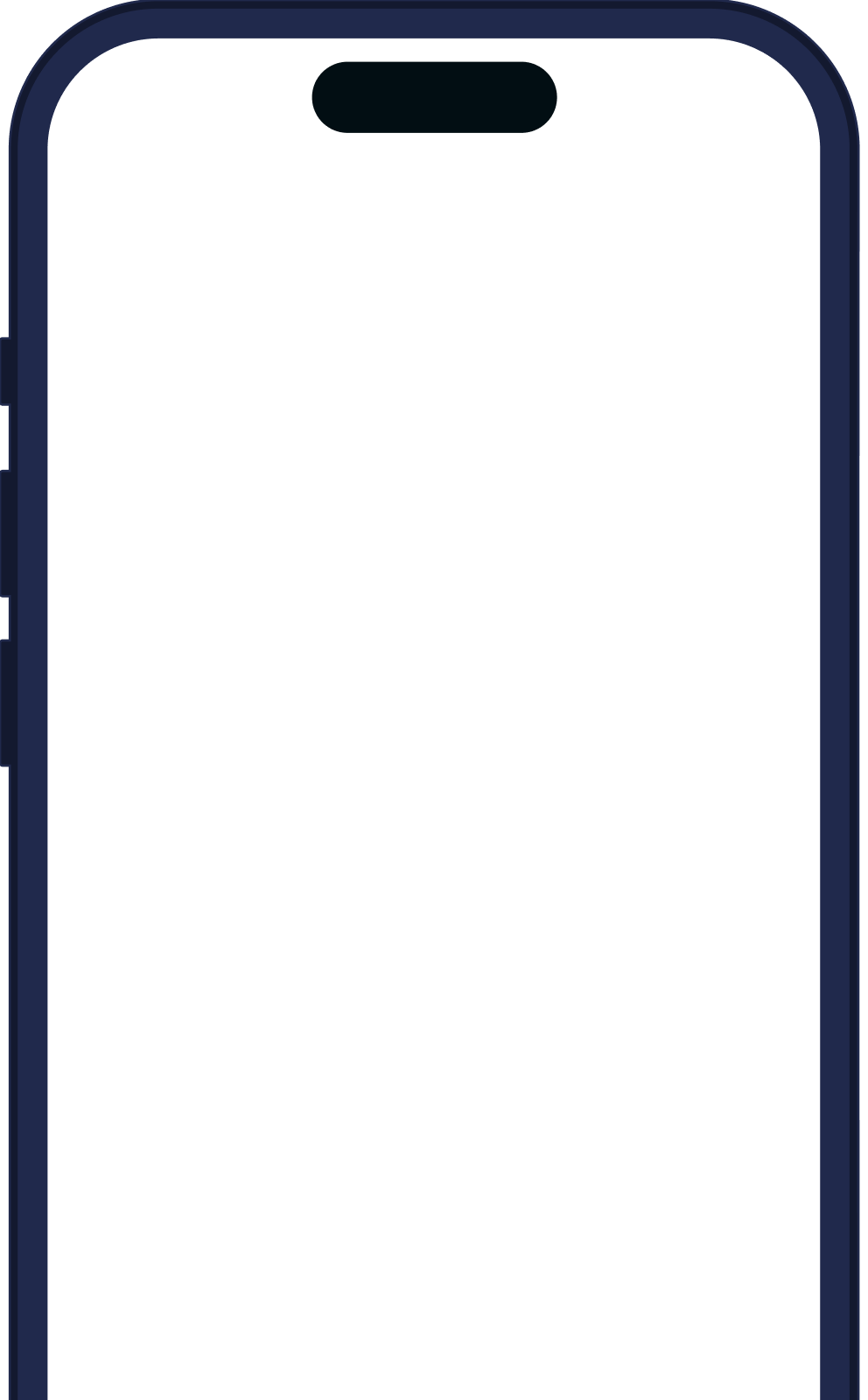 Cash flow keeps spending in check.

Gain deeper insights with powerful tools.

Balance trends helps make better decisions
https://
app.fold.money
Coming soon
Never visit your Bank's website again.
As great as our bank's infrastructures are, they still haven't caught up with the rest of the industry, software wise. Good thing, they don't have to anymore.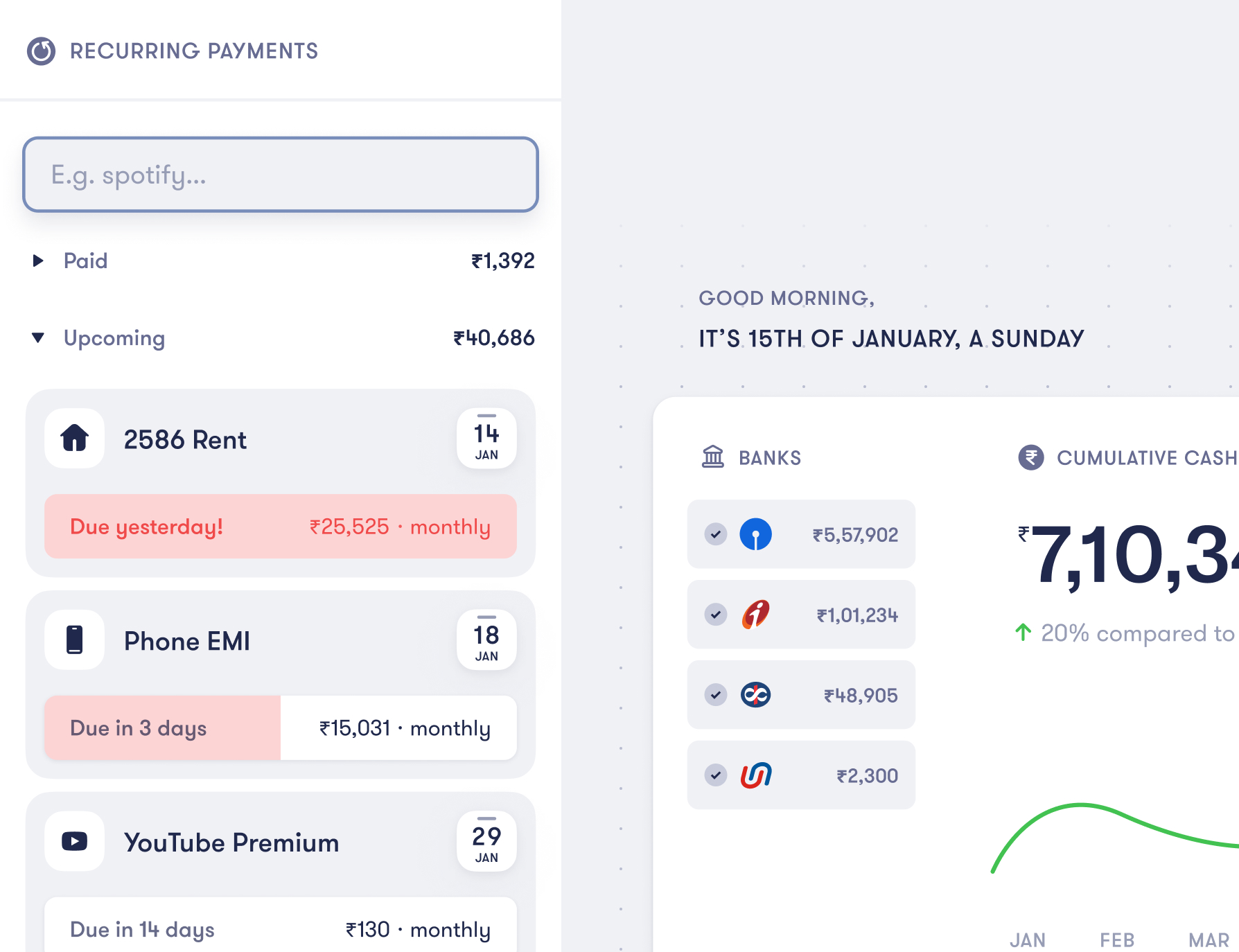 Download and Share Bank Statements without losing your data and temper.
Evict important Bank details from your notes app.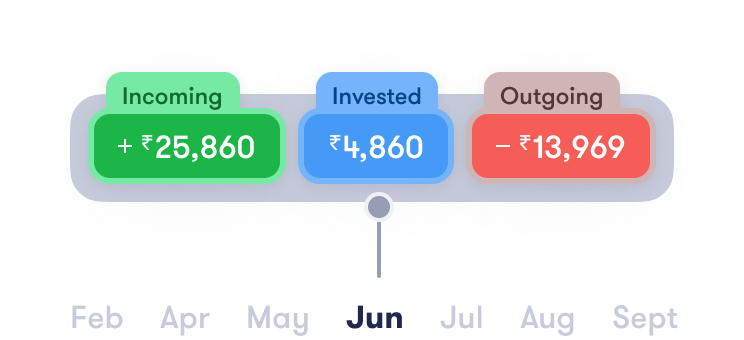 Corporations wish for the Cash Flow management tools we made for you.
E.g. spent on Swiggy this month...
Cmd + K and other missing modern tools.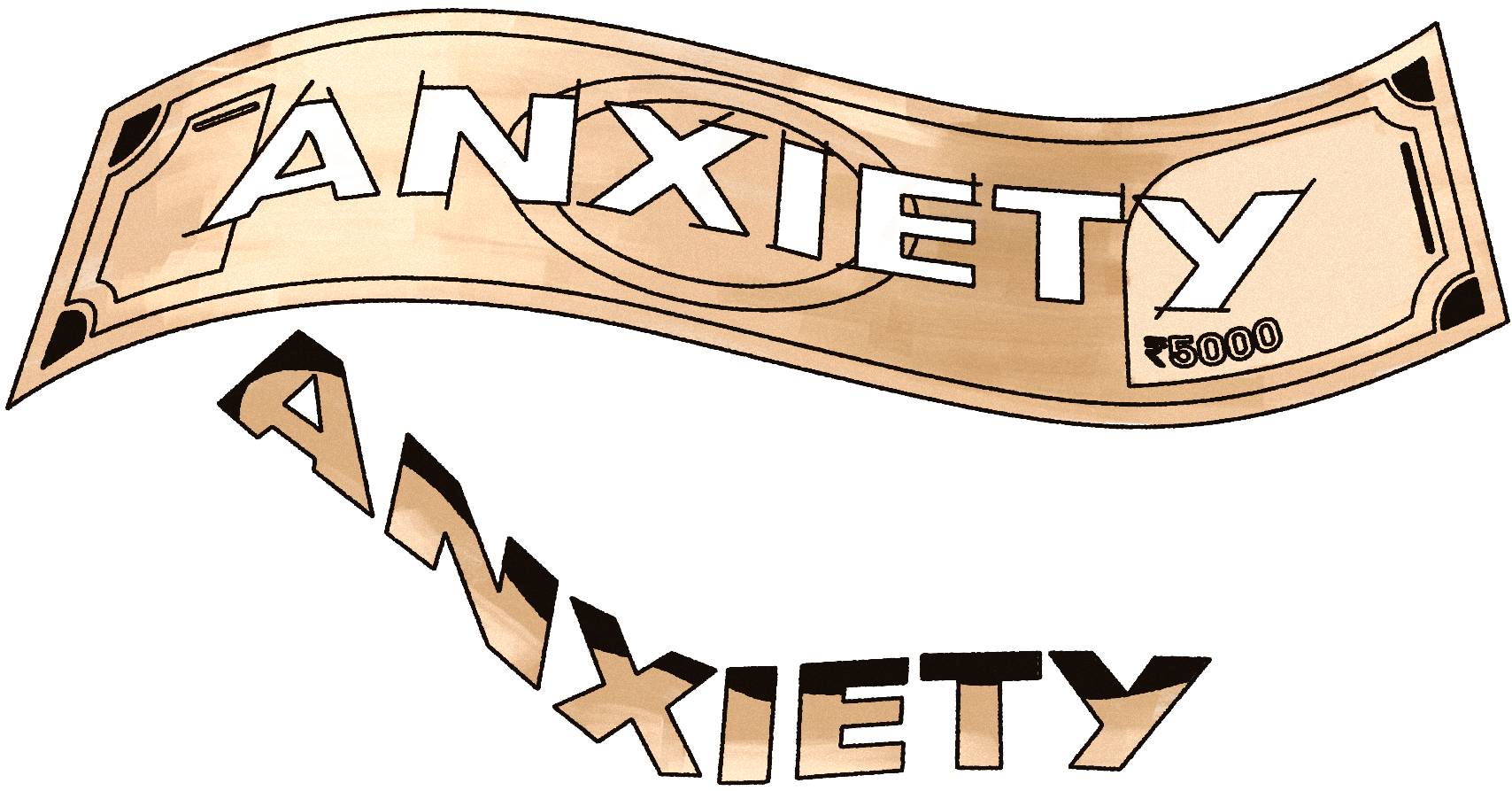 Our Goal
To separate anxiety from money.
Tom & Jerry, Jim & Pam, Chai & Biscuit are examples of desirable pairs. An example of undesirable pair is money & anxiety. Does it have to be this way? What can software and good design in their limited reach do to decimate the pair? This is the question we asked ourselves.
Read our manifesto
You know,
It's just money, after-all.
An equal source of stress, and joy. Exhilaration and anxiety, a centrepiece for most of our spinning around in lives. A belief ingrained from childhood, that money is complex, you're not enough to handle it. But a few good habits, some restraint, awareness, and tools that don't make you feel dumb have the power to change that.